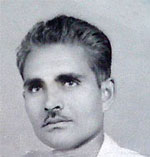 We are in your services since 34 years in India and export market. We always upgrade and invent new products for our buyer and as per customer requirement also. We thanks to your best cooperation for the selection of our products in previous years and we also appreciate your quality selection.

Our strong infrastructure, complete in-house mfg. process coupled with skilled team of technocra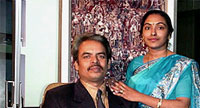 t enables us to bring out very high quality products at low production cost and in relatively short time. These are the factors behind our exceptional growth continuously. Our biggest strength is our people. We prize their expertise and let them take initiative. We have been fortunate to continue to attract and retain a group of talented people
Mr. Deepak Rajvanshi & Mrs. Rajvanshi
who know their jobs well. We have made high quality international products in India with high precision engineering parameters & with high quality engineering grade polymers which is non reactive to any organic/ inorganic acids, solvents and alkalies We have proved in the last 34 years that unipette is the first international quality microlitre auto - pipette

of India, Which is engraved on it. Its marks the self - identity of each unipette to access the difference in the two pipettes of the same volume. The unipette is well - known name in the diagnostics, scientific & Reserch products market since last 34 years. Due to change of environment & customers requirement we have changed the model of the Unipette.
Mr. Deepak Rajvanshi